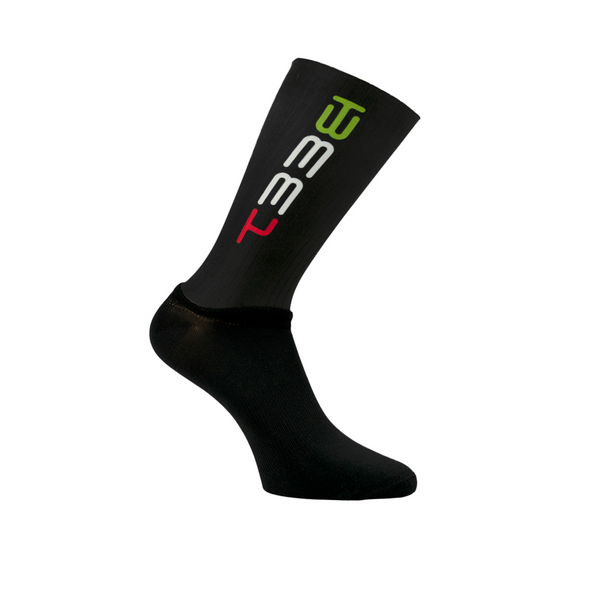 Bee1 drag socks are born from the study of the foot and leg to guarantee the cyclist more aerodynamics and therefore less friction during pedaling as in the time trial races played by the best professionals. The sock is structured in two components, the light and breathable component of the foot gives freshness and comfort while the slightly adherent upper part acts as a second skin and completely eliminates friction. Inside, a light application of silicone prevents the sock from falling down, thus allowing it to always be kept in place as if it had just been worn. The raw cut top without hem increases comfort and at the same time the aerodynamic factor.
The white color is easy to combine with the most current uniforms and is accompanied by the tricolor logo dedicated to the Bel Paese
TECHNOLOGIES
Bee-Fit : after numerous tests we have managed to create articles with an ergonomic fit, carefully studied to fit snugly without causing excessive pressure, inside the products with this technology there is a light silicone border capable of keeping the article always in its place without letting it slip during movements.
COMPOSITION
FOOT: POLYAMIDE 96% ELASTANE 3%
LEG: POLYESTER 80% ELASTANE 20%
MEASURE
Height: 20cm