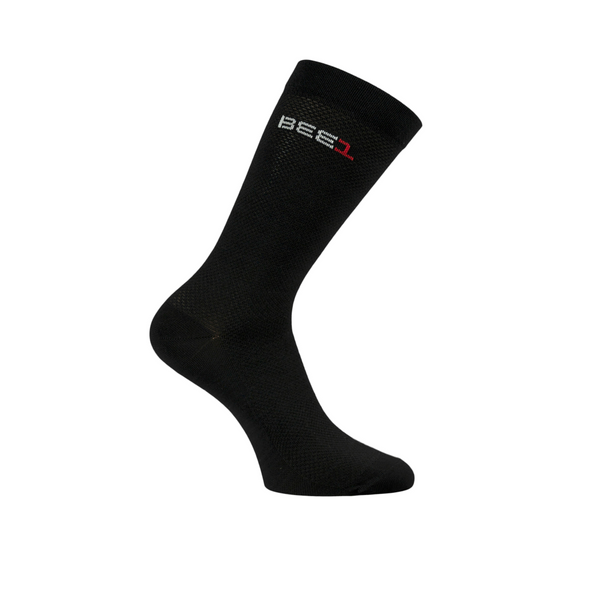 Eco white is a sock designed by Bee1 to ensure lightness, breathability and comfort during use. In its neutral and simple colors, suitable for every use, there is a unique care and attention to detail. The ECO sock in its simplicity stands out because it is recycled and antibacterial, it is in fact composed of T-care, a 90% recycled nylon and added during the spinning phase with a special antibacterial product (ref. and Tecnoyarn credits - www.tecnoyarn.it ). The presence of this nylon also guarantees hygiene and comfort, in fact the studies carried out in the laboratory have confirmed its antimicrobial action in contact conditions with a reduction of bacteria of 99.70% (ASTM E2149:2013a test - Tecnoyarn ref. and credits - www.tecnoyarn.it).
Choose the ECO sock for your health and that of the environment

TECHNOLOGIES
Bee-Vent: technology that characterizes our products that use highly breathable yarns that allow excess body moisture to evaporate quickly, keeping the athlete dry even during the most intense efforts.
COMPOSITION
98% POLYAMIDE
2% ELASTANE

MEASURES
Height: 22cm